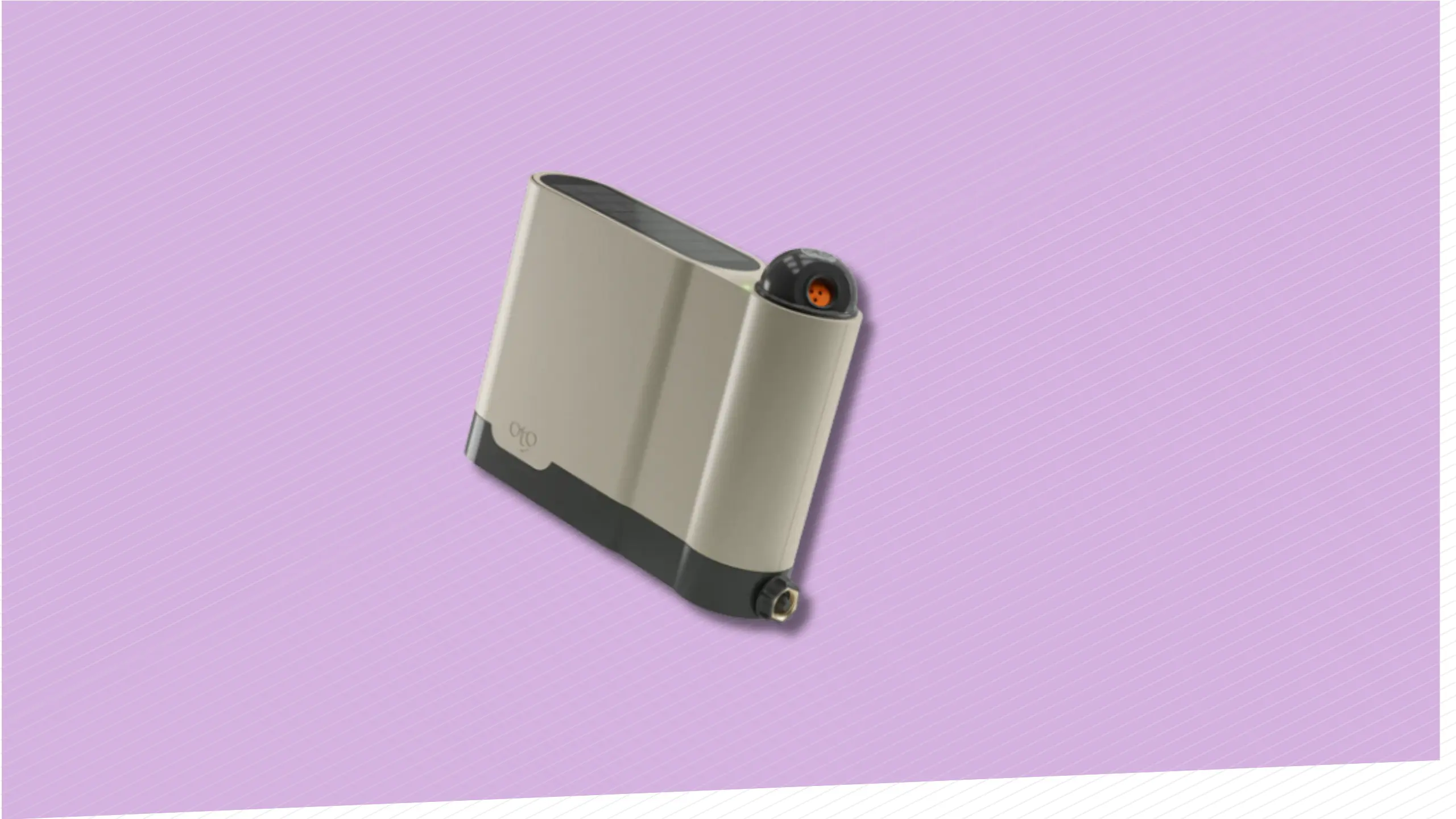 Oto Lawn sprinkler – a device poised to revolutionize your lawn care routine. In an era where convenience, efficiency, and innovation hold paramount importance, the Oto Sprinkler aims to cater to these demands, promising a more tailored and intelligent approach to keeping your lawn lush and vibrant
As we delve into the intricacies of this product, we'll explore its features, benefits, and potential drawbacks, offering you an informed perspective on whether it's the right fit for your lawn care needs.
Whether you're a seasoned gardener seeking to optimize your watering routine or a homeowner looking for an efficient solution, our review is here to shed light on the Oto Lawn Sprinkler's capabilities and help you make an informed decision.
Table of Contents
Overview
The OtO Lawn Sprinkler offers a comprehensive set of features that nurture your lawn in every aspect, ensuring its health and vitality:
Fertilize: Your Lawn's Balanced Diet
Provides a balanced diet for robust growth and healthy soil.
Automated weekly applications.
Enriches soil with beneficial microorganisms.
Pet, people, and planet-friendly, with no harsh chemicals.
Control Pests: A Safe Shield Against Intruders
Safely kills and repels ticks and mosquitos.
Weekly applications with a 100% mosquito kill rate in the first hour.
Utilizes a safe and natural lemongrass formula.
**Deodorize: Freshness Beyond Expectations**
Powerful enzymic urine odor eliminator.
Daily applications for odor-free outdoor spaces.
Helps prevent unsightly pee spots.
Biodegradable and safe for pets and people.
Features: All-in-One Convenience
The OtO Lawn Sprinkler is your go-to solution for effortless lawn care, boasting a range of features that redefine your outdoor maintenance experience:
Precise Zones: Define up to 10 watering zones per device, preserving water and adapting to your lawn's unique layout.
Easy Setup: Self-installation is hassle-free, and you can connect multiple units without costly professionals. Come winter, store indoors until spring.
Long Range & 360° Nozzle: Cover a broad area with a 360° throw radius of 30 feet, adjusting to pressure changes for efficient watering. (see our recommendations for max reach)
Mobile App Control: Manage schedules and adjustments conveniently from your phone, sans subscriptions or hidden fees.
Solar Powered: Embrace eco-friendliness with a device needing only three hours of sunlight daily.
Nutrients on Autopilot: Apply liquid fertilizer effortlessly; handle up to three bottles of OtO Lawn Care solutions, customizing treatments for different zones.
Built-in Security: Prevent theft with physical locks and secure mobile app access.
Smart Watering: OtO's responsive technology adapts watering to real-time weather conditions, ensuring optimal hydration.
Explore the boundless benefits of the OtO Lawn Sprinkler – the ultimate all-in-one solution for a thriving, hassle-free lawn.
Oto Lawn Sprinkler Review
With the OtO Lawn Sprinkler, wasteful run-off becomes a thing of the past. Its automated applications ensure that your lawn receives the care it needs at precisely the right times. Embrace clean, effective, and efficient lawn care with OtO's array of features, and revel in the satisfaction of a vibrant, healthy outdoor space.
Flexibility: A Solution for Evolving Yards
The Oto Lawn sprinkler is tailored for smaller lawns, a fact that didn't align exactly with our lawn's characteristics. Nonetheless, the sprinkler caught our attention due to its exceptional flexibility. Our yard is a work in progress, with evolving plans that require the ability to adapt watering zones. The Oto Lawn sprinkler's capacity to water around existing obstacles and its easy customization of watering areas emerged as a critical advantage, enabling us to keep our lawn vibrant while our long-term yard plans take shape.
Affordability: A Prudent Investment
Considering alternatives like in-ground systems, we realized that costs in our region were exorbitant, starting at around $8,000. Given the challenges posed by rocky terrain and the need for professional winterization, the allure of in-ground systems was dampened. The Oto Lawn sprinkler, although not cheap, became an appealing option. We managed to secure them at a significant pre-order discount, potentially saving a substantial amount. The affordability factor was a driving force behind our decision to opt for the Oto Lawn sprinkler.
The Setup Process: Simplified and Streamlined
Setting up the Oto Lawn sprinkler was a straightforward process facilitated by the user-friendly Oto App. Inputting information such as location, the number of connected sprinklers, and preferred watering schedules was a breeze. This efficient setup was further complemented by the inclusion of lawn fertilizer canisters, which seamlessly integrated into the system. The solar panel-powered valve and controller and a 50-foot power cord for shaded installations added to the sprinkler's practicality.
No overlap & No mismatch heads.
With the OtO Lawn Sprinkler, say goodbye to overlap and mismatched heads, ensuring accurate and efficient watering every time. Traditional systems often suffer from uneven coverage, leading to wasted water and patchy lawns. The OtO Lawn Sprinkler's advanced design eliminates these issues, providing uniform and precise water distribution without any overlap or mismatched areas. Embrace a greener, healthier lawn with the OtO Lawn Sprinkler's unmatched precision.
Real-Time Weather Adaptation
The OtO Lawn Sprinkler takes the guesswork out of watering. By adjusting to real-time weather conditions, it ensures you're always providing the ideal amount of hydration for your lawn. No more overwatering during rain or under-watering during hot spells – OtO's adaptability guarantees efficient watering every time.
Trial and Warranty
30 Days Risk-Free Trial: Discover the convenience and efficiency of the OtO Lawn Sprinkler with a risk-free trial. If it doesn't meet your expectations, return it hassle-free within 30 days.
2-Year Hardware Warranty: Enjoy peace of mind with OtO's 2-year hardware warranty, reflecting their confidence in the durability of their product.
Transform your lawn care routine with the OtO Lawn Sprinkler and unlock the potential of a greener, healthier outdoor space.
Where to Buy
OtO Lawn Sprinkler is exclusively available through their official website. To get your hands on this innovative solution, simply visit otolawn.com and make your purchase directly from the source.
Oto Lawn Sprinkler Review
Specifications
Certainly, here's an improved version of the data table, drawing inspiration from the provided link:
Specifications
Device
Length
16.1 inches (409mm)
Width
3.9 inches (99.5mm)
Height
12.3 inches (313mm)
Device Weight
2.722kg
Box Includes
Steel bracket/stake with M8x1.25 screws
12V Wall plug & 50 ft. outdoor cable
Quick start guide
Requirements
Requires high-quality garden hose with brass GHT fittings, Wi-Fi connection (-70 dBm or greater, 2.45GHz only), 3 hours of direct sunlight or regular wall outlet, minimum water pressure of 50 PSI, and 5/8 inches minimum hose diameter.
Mounting Options
The on-board solar panel needs 3 hours of direct sunlight daily; includes a 50 ft. cable adapter for shaded spots or power boost.
Security
Secure steel base with up to 3/8 inches wide cable or chain lock (cable lock not provided).
Range
Maximum 30ft (9.1m) radius at 50 PSI; 360° throw; covers 2,800 sq. ft. per unit.
Zones
Configure up to 10 zones per device, encompassing spot, line, or area options.
Battery & Power
On-board solar panel needs 3 hours of direct sunlight daily; includes a 50 ft. cable adapter for shaded spots or power boost.
App Compatibility
iOS 8.0 and above
Android 6.01 Marshmallow and above
App Language
English
Operating Temperatures
Operating temperatures exceed 32°F (0°C), with push notifications for temperatures below; rigorous lab testing up to 149°F (65°C).
Warranty
2 years
What We Don't Like
However, no product is without its challenges. The Oto Lawn sprinkler is no exception. Here are the key challenges we encountered:
Wi-Fi Dependency: A Double-Edged Sword
The Oto Lawn sprinkler's operation hinges on a stable Wi-Fi connection. While this allows for convenient control and scheduling, it raises concerns about network security. Our recommendation is to create a dedicated "guest" network specifically for the sprinkler, limiting its access to essential public sites. This precaution ensures security while utilizing the convenience of a smart device.
Misleading Estimations: Satellite Mapping's Limitations
The Oto website offers a satellite mapping tool to estimate the number of required sprinklers. However, our experience revealed its shortcomings, as it provided inaccurate projections. Relying solely on this tool can lead to incorrect assessments. Therefore, it's advisable to supplement such estimations with a personal assessment and careful consideration.
Watering Speed: Realistic Expectations
While the Oto Lawn sprinkler's single small stream contributes to a slower watering process, it's important to note that this aligns with its design. However, this can be challenging when navigating local water usage regulations. This is especially true when compared to traditional systems that utilize multiple sprinklers simultaneously.
What We Like
Despite these challenges, the Oto Lawn sprinkler offers several notable advantages that make it a valuable addition to any yard care routine:
Precision and Adaptability: Customized Watering
The Oto Lawn sprinkler's standout feature is its precision and adaptability. It allows users to specify desired weekly water amounts and incorporates weather forecasts to optimize watering. The multi-zone functionality further enhances its versatility, accommodating various watering needs and preferences.
Ease of Use and Convenience: A Reliable Companion
The convenience of not worrying about buried pipes or sprinkler heads during activities like mowing is a notable advantage. Additionally, the ease of storage during winter months is a practical benefit that adds to the overall user experience.
Final Thoughts
In this comprehensive analysis of the Oto Lawn sprinkler, our aim was to provide insights from a firsthand user's perspective. The flexibility and affordability that attracted us to the product were reinforced by its precision, adaptability, and convenience. As we continue transforming our yard, the Oto Lawn's sprinkler remains a reliable tool. Our advice to potential buyers is to consider their unique circumstances, future plans, and budget while evaluating the benefits and challenges of this niche product.