Troy Bilt Lawn Mower Oil Type – What Type is safe to use?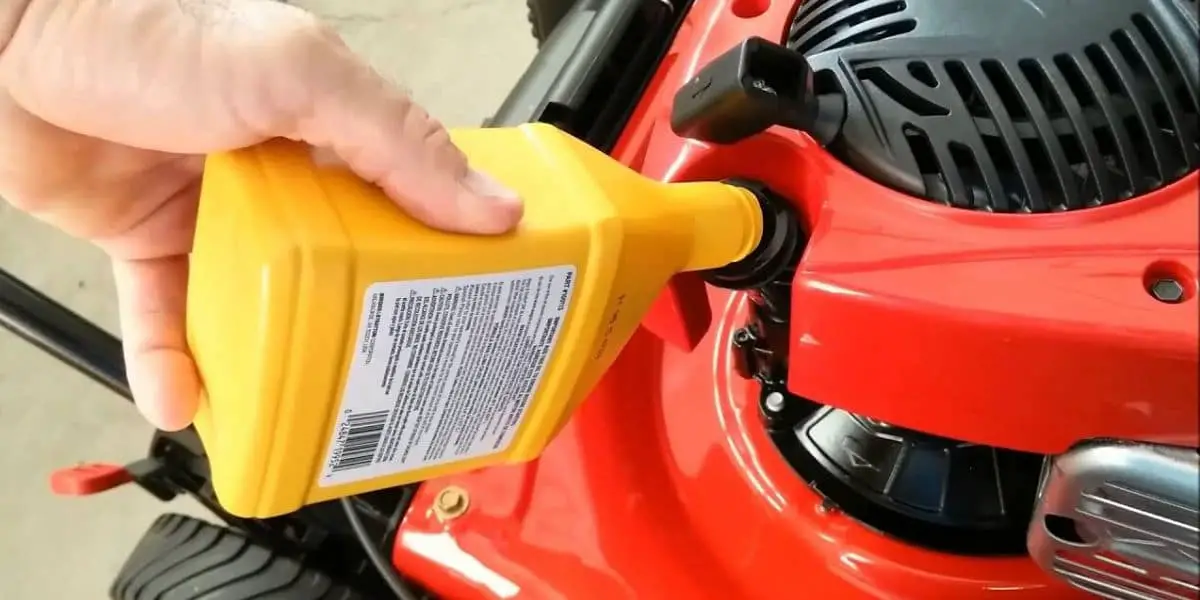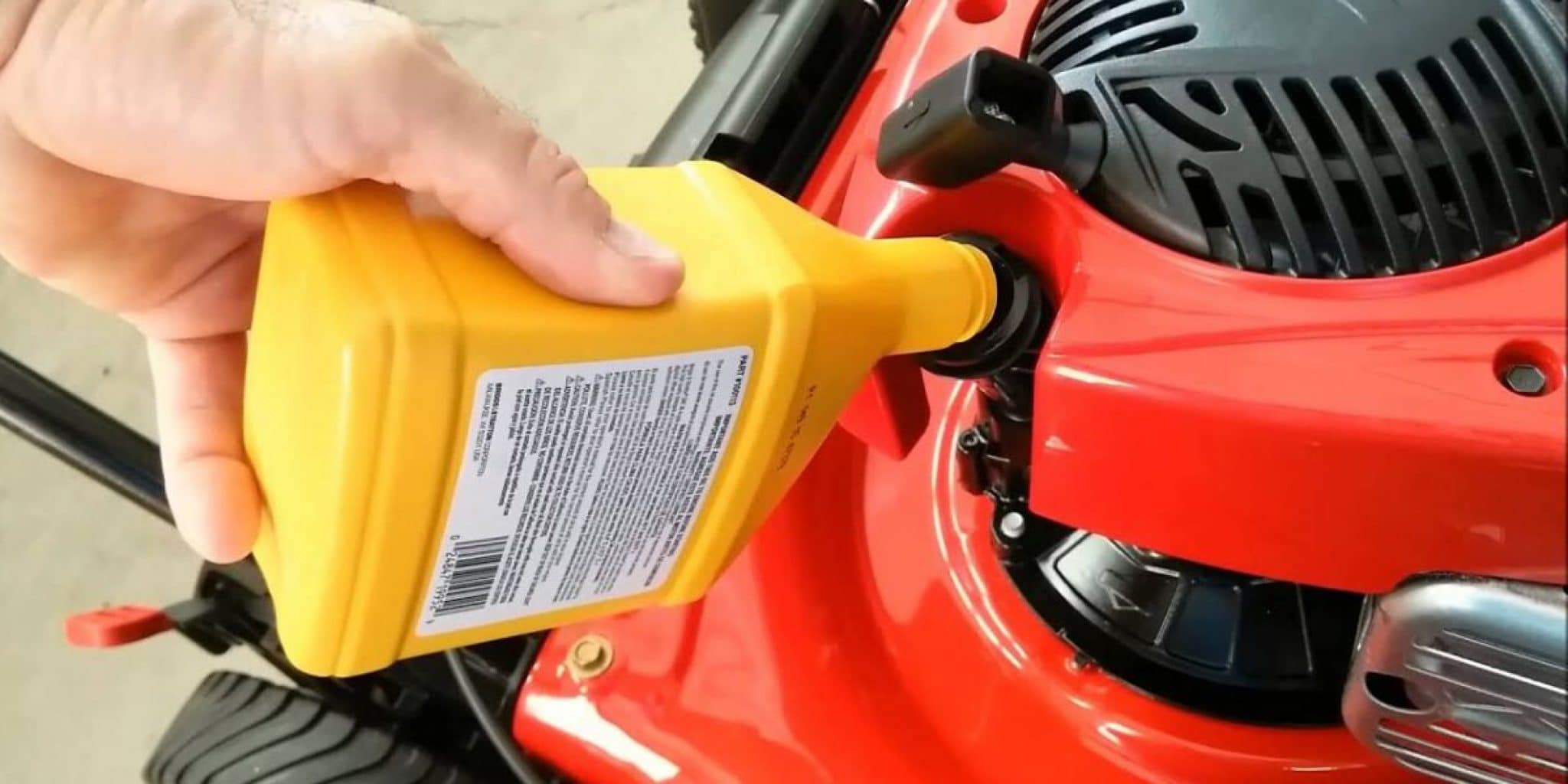 Choosing the perfect motor oil will increase engine efficiency. There are many types of motor oil available in the market. But what type of motor oil is the best for your troy-bilt lawn mower?
Depending on the troy-bilt lawn mower engine and the climate condition of your region, the Synthetic SAE-5W30 motor oil is safe to use, and it works smoothly in lower than -40 degrees and higher than 120 degrees Fahrenheit temperature.
Although there is no official oil brand for Troy-Bilt, and they are selling other's brand's motor oil on their website. But my first opinion is before choosing a motor oil, always read the mower's manual.
Instead of worry because they are not explicitly saying to buy a lawn mower oil. But depending on the temperature, the SAE (Society of Automotive Engineers) recommends different types of oil depending on your typical temperature range. That's why we recommend SAE-5W30 oil. This oil works well in a wide range of temperatures, from -40 degrees to 120° degrees Fahrenheit.
There are three types of engines use troy-bilt using to make their Lawn mower.
Briggs & Stratton engines
Kohler engines
Honda engines
Also, we know troy-bilt makes two types of mower
Riding lawn mower
Push lawn mower.
Both mower engine type is different. If you choose a motor oil temperature and engine type, that will increase your lawn mower efficiency. In this section, I will cover all the types of oil that best for the troy-bilt engine.
So let's dig into the article.
Read: Best Lawn Mower Value for Money
Read: Best Riding Lawn Mower For 2 Acres
Troy-bilt Lawn mower Engine Oil Type
Here I mention different types of troy-bilt lawn mower oil base on their engine type.
Let's drive-in
Briggs & Stratton engines Oil
Briggs and Stratton make the best quality engine that provides an efficient cut every time. They recommended a few types of oil for their engines, which are based on temperature.
It the most common small engine oil which is best for 40°-100° F temperatures
Best for all air-cooled 4-cycle engines
The motor oil's grade established by the Society of Automotive Engineers (SAE)
Best for winter 
Temperature range – 20° to +100° F temperatures
Helps maintain fuel efficiency
For temperature never consumes oil efficiency 
Temperature range – 40° to +120° F 
Minimize friction and add a high protective coating for engine components. 
It enhances fuel economy and promotes better power output and performance.
Reduce engine deposits and exhaust emissions.
Synthetic oil and best for commercial equipment
They design this oil for ambient temperatures between +20°F (-7°C) to +130°F (54°C) 
Kohler engines
For this engine, if your region temperature is average, you can use SAE 10W-30, but if the temperatures are below 0 degrees, you should quickly turn towards our favorite SAE5W-30.
Honda engines
Honda makes many types of engines like GX120 GX200 and GX160 engines, and they are 4-stroke engines. These engines should ideally be fed with SAE 10W-30 oil and its temperature range 0-100 degrees Fahrenheit. But if you are looking for an oil that is suitable only for summer and when the temperatures are above 50-60 degrees Fahrenheit, you should go for SAE 30. It enhances the efficiency of the engine's running parts. 
Note: According to the Honda official website, the Honda engines are developed, tested, and certified with petroleum-based motor oils. These engines are ideal for lubricant, but you can also use Synthetic oil. But it requires them 1st to read their engine manual and then choose a motor oil. 
Why Is Motor Oil is Important?
Motor oil provides lubrication that allows the engine parts to move freely. Without lubricant, there will be friction produce between the parts, and it's dangerous for your lawn mower.
And also experts recommend, lawn mower oil must be changed every 50 hours of usage for a walk-behind mower and 100 hours for a riding mower. 
How Much Oil Does A Troy Bilt Push / Riding Mower Take?
It totally depends on the lawn mower engine capacity. A TROY BILT Pony Riding lawn mower 17.5 HP biggs and Stratton Engine model takes almost 44-ounce oil. And if your mower has an oil filter then it easily takes 48-ounce oil.
On the other hand, the TROY BILT push mower takes up to 32 oz oil.
How To Check The Mowers Oil Level?
Check lawn mower oil level; it's a part of mower maintenance. Please make it a habit before starting the mower's engine to check the oil levels. Very commonly, we need to change our motor oil every 1 or 2 owing seasons. There are few simple steps to check your mower oils levels:
Make sure your mower is on a flat surface, and the mower engine is stopped. Then, find out the dipstick. Most of the dipstick color is yellow or black, and the top of the dipstick cap is an embossed oil indicator. 
Remove the dipstick cap, apply some pressure, twist it counterclockwise, and clean it with a dry cloth so the reading will be accurate. 
Apply some pressure and twist clockwise to reinstall and remove is again and see the oil levels. You can easily observe the oil levers by the dipstick towards the lower end of the dipstick blade. 
The oil levels should be between higher and lower marks. Higher marks indicate oil is full and lower marks indicate the oil level is too low. 
If the oil level is low, then add oil and avoid fillings the indicator. And also allows enough time to settle the oil before rechecking the levels. 
Reinstall and tighten the dipstick. 
Troy-Bilt Lawn Mower Oil Capacity
The oil capacity of a Troy-Bilt lawn mower varies depending on the specific model and engine size. It's essential to check the mower's owner's manual or manufacturer's website to find the exact oil capacity for your specific Troy-Bilt lawn mower. And here MowersLab Team listed all models of troy-bilt lawn mower oil types and their oil capacity.
Note: We research over the internet and find the best oil for you.Troy-Bilt lawn mower. Before using these oils please read the mower manual.
Conclusion
A perfect lawn mower oil enhances engine efficiency. And Synthetic SAE-5W30 is the best motor oil for its wide range temperature. 
Now I want to know, where you are from? 
And depending on your region which oils you will choose?
And if you're confused about choosing motor oil, then leave a comment below. We will help you.
Best Oil For Troy Bilt Lawn Mower
Note: Before choosing the best lawn mower oil, always read the mower manufacturer's recommendation.